Robotic Prostate Surgery - Over 1300 Robotic Procedures to 2018
Doctor Raji Kooner, Urological Surgeon

» Request a Second Opinion

Dr Raji Kooner graduated from the University of Sydney with Honours in 1985 and completed formal training in general surgery and urology in 1996.
News:
• iTind a new minimally invasive treatment for BPH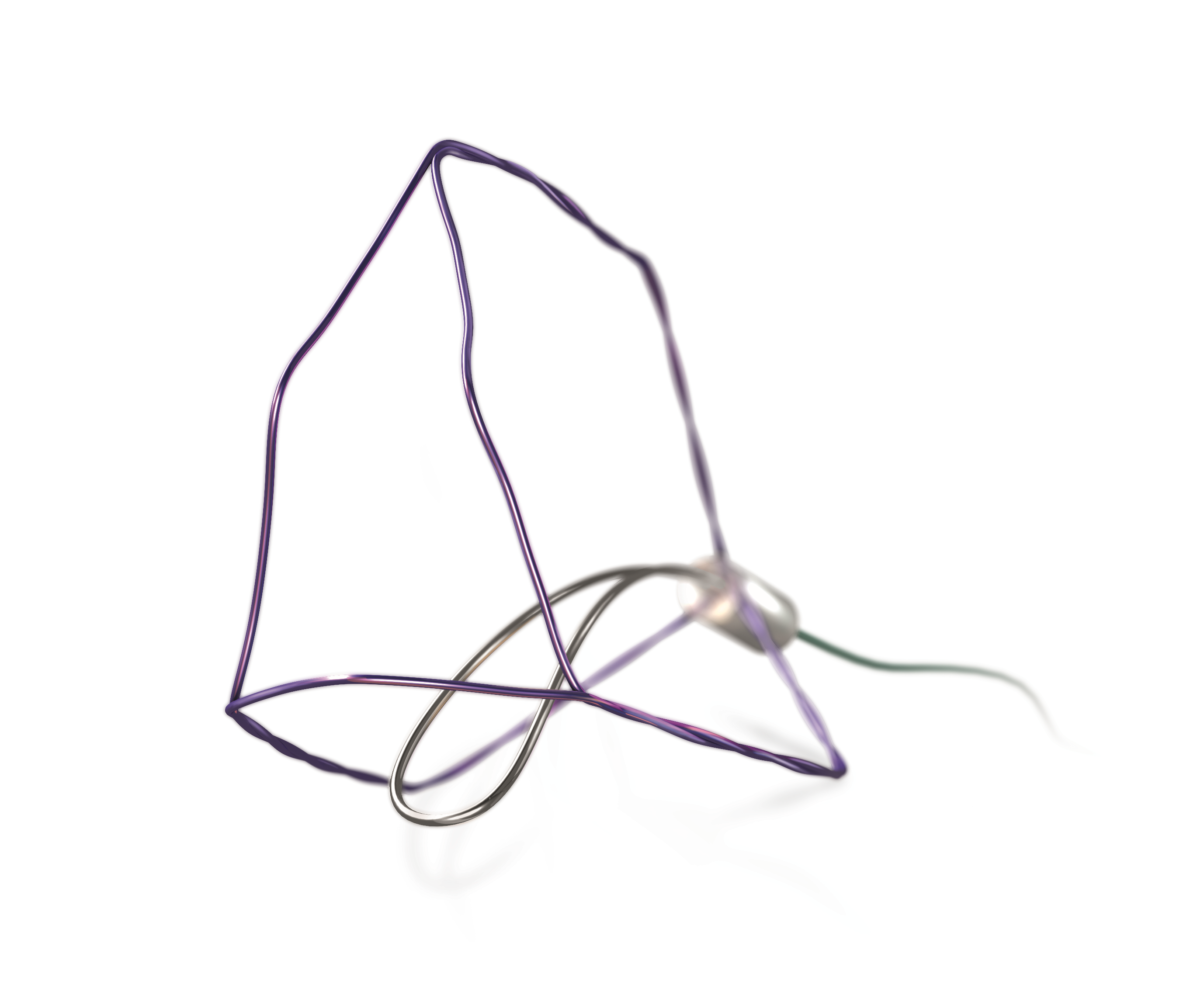 Dr Kooner is pleased to be one of the first Urologists in Australia to perform the iTind procedure to treat men with the symptoms of enlarged prostate. The iTind procedure is a new minimally invasive therapy for benign prostatic hyperplasia (BPH), offering an alternative to surgery, drugs, and permanent implants.
Dr Kooner has been implanting iTind since September 2022, he says "The iTind is an important addition to our treatment portfolio, offering a less invasive treatment option with no major side effects."
1
The iTind procedure reshapes the anatomy of the prostatic urethra, gently creating a wider opening for urine to flow freely, without burning or cutting out tissue, and without leaving behind a permanent implant. The treatment is straightforward, does not require overnight hospitalisation, and has none of the side effects associated with prescription medication. Additionally, one of the main advantages of the iTind procedure is the preservation of sexual and ejaculatory functions.
Having performed the iTind procedure on many patients to date. Dr Kooner says it is a promising procedure providing relief for BPH patients.
1
Kadner G, Valerio M, Giannakis I, Manit A, Lumen N, Ho BSH, Alonso S, Schulman C, Barber N, Amparore D, Porpiglia F. Second generation of temporary implantable nitinol device (iTind) in men with LUTS: 2 year results of the MT-02-study. World J Urol. 2020 Mar 2. PMID: 32124019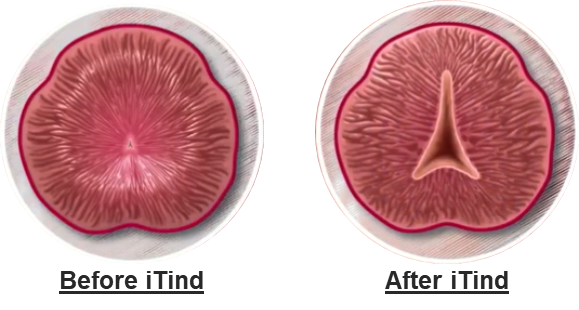 • High Tech Treatment - Moses Laser Treatment with Dr Raji Kooner featured on Channel 9
Watch on YouTube...
• Men's Continence and Erectile Function After Prostate Cancer Surgery
Video by Stuart Doorbar-Baptist Director at Sydney Men's Health - Physiotherapy Research at Sydney University and University of Queensland
Watch on YouTube...
• Advances in Minimally Invasive Prostate Surgery
There have been a number of recent advances in minimally invasive prostate surgery. New technologies and new alternative treatments for prostatic diseases and conditions have resulted in fewer side effects, reduced morbidity and improved patient outcomes.
• Rezum- Water Vapour Therapy
Powered by Convective Water Vapor Energy (WAVE®) technology, Rezūm applies thermal energy to safely and effectively treat lower urinary tract symptoms secondary to BPH.
Read more...
• Advances in Minimally Invasive Prostate Surgery
There have been a number of recent advances in minimally invasive prostate surgery. New technologies and new alternative treatments for prostatic diseases and conditions have resulted in fewer side effects, reduced morbidity and improved patient outcomes.
Advancements in the treatment of benign prostatic hyperplasia (Urolift and Holmium Laser Enucleation of the Prostate) and prostate cancer (Robot Assisted Radical Prostatectomy) will be discussed in this article.
Read full article...
• PSMA PET/CT Scan
A new diagnostic imaging tool that assists in initial staging (determining the extent of prostate cancer), and also restaging of a recurrence.
It is far more accurate than other imaging methods therefore improving the way in which prostate cancer is diagnosed and treated.
The
improved visualisation of lymph nodes and bones
allow us physicians to develop a personalised, targeted treatment strategy.
• UroLift Procedure Footage by Dr Raji Kooner
Watch video of the UroLift procedure to reduce prostate obstruction by Dr Kooner.
View video...
• MRI-Guided Transperineal Biopsy
Dr Kooner is one of the first in Australia to perform transperineal ultrasound-fusion guided biopsy into the prostate. This technology allows more accurate biopsy with fusion of MRI abnormalities onto ultrasounds used in theatre. This then allows the abnormalities to be targeted more accurately.
• Multiparametric MRI
Multiparametric magnetic resonance imaging (mpMRI) is a powerful new tool which is changing the landscape of prostate cancer.
Read more...
• UROLIFT
It is a minimally invasive day surgery procedure to treat Benign Prostatic hyperplasia (BPH).
It involves the insertion of small permanent implants which pull back the lobes of the prostate outwards relieving the obstruction therefore increasing urinary flow, while lowering lower urinary tract symptoms and preserving sexual function.
It is a new alternative to drug therapy or more invasive surgery for treating BPH. There is no cutting, heating or removal of prostatic tissue.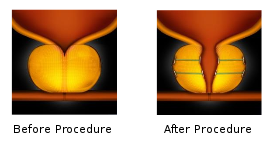 Learn more about Urolift
.
• Ray Hadley Interview With Alan Joyce (Qantas CEO) -
click here to download the MP3
• Dr Raji Kooner was recently featured as a guest speaker on
Prostate Cancer & the Role of Robotic Surgery in Urology
.
Is the prostate cancer surgery you have chosen correct for you?
Dr Raji Kooner is in a unique position in that he can offer patients the option of open, laparoscopic or robotic surgery.

Dr Kooner pioneered the Robotic Prostate Cancer Surgical Programme, performing the first case in NSW and 75% of all robotic radical prostatectomies in the first year and to date has performed over 1300 robotic procedures.
Featured in: "Health Spirit" (click to view PDF) - The St Vincent's and Mater Health Staff Magazine and St Vincent's & Mater Health 2010/11 Annual Review (click to view PDF)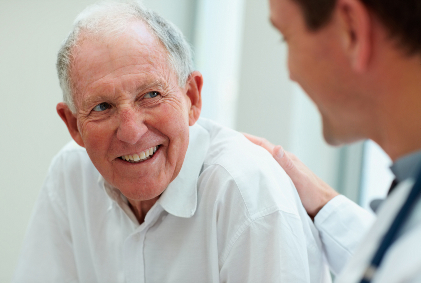 If you would like Dr Raji Kooner to offer an opinion you may click on this link and complete the second opinion form. By submitting the prostate cancer surgery second opinion form it will allow us to respond with some advice about the choice of therapy for your prostate cancer. For a complete evaluation and a comprehensive treatment schedule an appointment with us will be neccessary. To organise a meeting call our friendly staff on 02 8382 6980
The Prostate Cancer Centre is dedicated to increasing the awareness of prostate cancer in the community and offers information on reducing your risk of prostate cancer as well as offering surgery options that get the greatest outcome for men already suffering from prostate cancer. This website allows us to offer a method of communicating the options and facts surrounding prostate cancer and we hope you find the information on this website useful. If you know of anyone that could benefit from this information, please pass it on to them.
Dr Kooner's strength is his surgical expertise and technical ability, particularly in minimally invasive surgery. He is in a unique position in that he can offer patients the option of open, laparoscopic or robotic surgery. He has had extensive experience in open radical prostatectomy and this data has been presented at multiple conferences including the World Urology Conference (SIU 2004). He was heavily involved in laparoscopic prostatectomy and organised a major conference in this with the world expert, Dr Guilloneau in 2004. He has performed a significant volume of these laparoscopic cases. He has formally presented his data (New South Wales Urology Conference, 2006 and the Australasian Urology Society Meeting, February 2007).
Data on his robot assisted surgeries have recently been presented at the European Association Urology Conference 2009, The World Urology Conference SIU 2007 and the Australian Urology Conference 2008 and 2009.
This data has shown results equivalent to published overseas series with excellent cancer control, urine continence and erectile function. Patients have hence benefited from more accurate, precise surgery. They have also had the obvious benefit of minimally invasive surgery with > 90% of patients being discharged day 2 or day 3 post-operatively with minimal pain, infection and blood loss (average 80ml versus more than 600ml in open surgery). There are exceptionally few complications in his series.
Key Features in Dr Kooner's robotic prostate cancer surgery experience are:-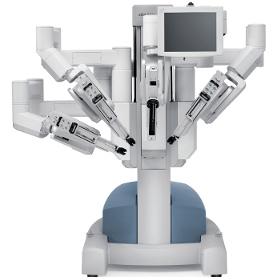 Performed first robot assisted radical prostatectomy in NSW- performing over 75% of cases in first year
Has performed over 1300 robotic (minimally invasive) prostate cancer surgeries to date.
Is one of very few surgeons in NSW who does not select patients. i.e he operates on all patients including those with difficult prostates, large patients or patients who have undergone previous surgery.
He was the first Australian surgeon to perform perform a robot assisted retrograde nerve sparing prostatectomy and the first to perform a posterior reconstruction repair of the pelvic floor with the robot in Australia.
He is the only robotic surgeon to routinely use frozen sections (with the pathologist immediately analysing removed tissue) in theatre thereby allowing modifications of the operation to be performed if unexpected cancer beyond the prostate is found. This allows the surgeon to remove more tissue to try and improve cancer clearance. Recent data at the American Urological Association Conference has shown this significantly improves operative outcomes.
In performing over 1300 radical robot assisted prostatectomies, Dr Kooner has thus far not had a single patient that has required a transfusion.
He has been personally mentored and regularly visits and updates his skills with all the major pioneers in robotic and laparoscopic surgery including Dr Vip Patel (Orlando, FL. USA), Dr Mani Menon (Henry Ford Hospital Detroit, Ill USA), Dr Tom Aherling ( UCLA Hospital, Los Angeles, Dr Betrand Guilloneau (Memorial Sloane Kettering Cancer Centre, New York, NY USA), Dr Claude Abbou (Creteil Hospital, Paris, FR) , Dr Chris Eden ( Basingstoke, UK), Dr Guy Vallancien (Institue Montsoue, Paris FR) and Dr Indirbir Gill (Cleveland Clinic, Ohio, USA)
He has mentored surgeons in robotic surgery both overseas and in Australia.
He regularly presents and attends international conferences keeping abreast of all the latest developments and is actively involved in prostate cancer research.
He prides himself on regularly reviewing his operative data and outcomes so to hone his surgical technique, thereby achieving operative results that are equivalent with the world's best.
Other robotic prostate cancer surgery innovations include:-
Performed first robot assisted nephrectomy for kidney cancer in Australia.
First surgeon to perform a complete robot assisted pyeloplasty (kidney reconstruction) in Australia.
First surgeon in Australia to perform a robot assisted adrenal gland removal.
If you have any queries regarding robotic surgery or wish a second opinion on prostate cancer, please contact Dr Kooner's office directly on 8382 6980 or by email Raji.Kooner@svha.org.au. We guarantee an obligation free response within 7 days of the request.
Welcome
This site provides an overall picture of a rapidly changing and highly important area of men's health prostate cancer and its effective treatment. A wide variety of information has been assembled here to aid patients, their families and their friends to quickly access vitally needed perspectives on the care of the prostate, including breakthroughs in minimally invasive approaches to prostate surgery.
Prostate Cancer
Prostate cancer is the second most common form of cancer found in males in the Australia. 12% of Australian men will be diagnosed with the disease during their lifetime. For a large majority of these men, treatment for prostate cancer results in positive outcomes and a return to good health.
With greater awareness of the high incidence of the disease, it is now being found earlier and mortality rates are declining. This fact, coupled with new medical treatment options, provide new promise for victims of prostate cancer. The vast majority of these patients will go on to live active and productive lives after treatment. Your urologist will explain the range of options available to you to treat the disease.
da Vinci ® Prostatectomy
If your urologist recommends surgery to treat your prostate cancer, you may be a candidate for a new, less invasive approach to surgery called da Vinci® Prostatectomy. This approach to prostatectomy provides access to the internal anatomy through five small incisions. The surgeon is empowered to perform a very precise, nerve-sparing operation with the da Vinci ® Surgical System. For the patient, da Vinci ® Prostatectomy may result in more complete eradication of cancer, retention of bladder control and potency.
From Dr Kooner
Hi, I'm Raji Kooner, a senior consultant urologist at Sydney Prostate and Kidney Centre. 
I've created this website to ensure that my patients and their families are better informed about the nature of their condition and the specific treatments available. 
Here at the Sydney Prostate Cancer Centre my team is committed to providing technologically advanced, state of art care for all urological conditions and in particular, prostate disease. 
I performed the largest series of holmium laser treatments for benign prostatic enlargement in Australia. 
I performed the first robot assisted radical prostatectomy in New South Wales and 70% of the cases in the first year. 
To date I have successfully completed over 1300 robotic procedures and my results have been presented nationally and internationally. 
I am very proud to say that they're equivalent to the world's best data. 
Please feel free to use this website to better understand how myself and my team can provide the highest standard of care for your condition. 
To anyone who has a raised PSA or a diagnosis of prostate cancer I'm happy to provide a second opinion. 
My team are committed to delivering this opinion within one week. 
Again thank you very much for your interest and I hope you find this website useful.
All trademarks, copyright and ownership belong to their original owners,
this website's contents copyright
Call +61 2 8382 6980